Sr. Data Analyst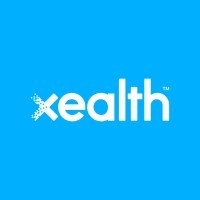 Xealth
IT, Data Science
Remote
Posted on Saturday, July 8, 2023
At Xealth, we are positioned at the nexus of diverse data intersections. As a Data Architect/Data Analyst, you will play a vital role in leveraging the power of data and engagement insights to drive advancements in patient care while elevating Xealth's value proposition. We are looking for individuals who can effectively use data to identify business opportunities, evaluate performance, and communicate meaningful insights, especially as our customer base and platform utilization continue to grow.
Joining our Product team, you will collaborate closely with engineering, DevOps, product owners, and account management. Your primary responsibility will be delivering impactful analytics that benefit both our internal teams and customers. By gaining a deep understanding of our customers, their patients, and their product usage, you will play a pivotal role in finding innovative solutions to meet their evolving needs.
Join us in this exciting opportunity where you can apply your data skills and make a significant impact on the healthcare industry. Together, we will explore the possibilities, transform insights into action, and redefine the future of patient care.
Strategic Responsibilities:
Enhance Xealth's data logging & analytics infrastructure.

Ensure customer success by creating compelling internal and client-facing visual representations of various performance metrics.
Tactical Responsibilities:
Develop and enhance a comprehensive collection of standardized reports and data visualizations that cater to the needs of all customers.

Ensure data integrity across the entire pipeline by leveraging expert-level knowledge of EHR data, primarily from Epic and Cerner healthcare systems.

Troubleshoot data integrity issues promptly, taking proactive measures to address and resolve them.
Employ expertise in database and schema design, anticipating the data narratives that stakeholders may require and skillfully integrating disparate datasets to provide insightful analysis.
Principal Duties:
Perform hands-on technical work, including working with data, building dashboards, and providing data and analytics support to both the product team and customers.

Work closely with the product team to strategically shape the future direction of our analytics product for the next five years.

Coordinate and execute experiments using Machine Learning, and use gleaned insights to drive feature development on Xealth's product roadmap.

Undertake other tasks, projects, and initiatives as needed.
Skills and Qualifications:
Bachelor's and/or master's degree with a heavy focus in math, statistics and data analysis or equivalent experience.

5+ years of experience in healthcare, including some experience in a healthcare provider organization, with a focus on reporting and creating analytical products.

EHR data experience (work context: Epic and/or Cerner), with Epic Clarity certification preferred.

Expert in SQL, database design, and data warehouse design.
Hands-on experience with a Tier 1 cloud provider, such as AWS, GCP, or Azure Cloud.
Familiarity with data visualization tools, such as Quicksight (preferred), Tableau, etc.
General understanding of data security and HIPAA.
Advanced proficiency in machine learning and AI techniques, algorithms, and frameworks, coupled with a commitment to staying updated with the latest advancements and trends in the field.
Strong cross-functional team leadership, including building relationships with team leaders from various organizations and a proven track record of successfully delivering products and services that support their goals and missions.
Have a passion for data and a genuine interest in making complex data easily understandable for various audiences within the healthcare industry.
About Xealth:
The Xealth product is a cloud-based digital health platform, enabling clinicians to easily prescribe digital health tools for their patients, monitor their progress, drive usage, and ultimately attain improved health (with significantly lower long-term health costs).
Xealth spun out of Providence St. Joseph Health (PSJH) in 2017. Investors include Advocate Aurora Enterprises, Atrium Health, Banner Health, Cerner, ChristianaCare, Cleveland Clinic, Cone Health, Memorial Hermann, MemorialCare Innovation Fund, McKesson Ventures, Nebraska Medicine, Novant Health, Novartis, Philips, ResMed, Providence Ventures, Stanford Health Care, UPMC and the Froedtert and Medical College of Wisconsin Health Network. Key clients also include Baylor Scott & White Health, Duke Health and Mass General Brigham.
Due to patient success and subsequent clinician demand, Xealth is experiencing rapid growth in the clinical health IT space, most recently raising its Series B funding in September 2021. All investors in this round are leading health systems, demonstrating the value of Xealth in advancing digital connections between clinicians and their patients.
Xealth has been named to the CB Insights Digital Health 150, awarded the "Best Connected Health Platform" by the MedTech Breakthrough Awards, and was named to Fast Company's Annual List of the World's Most Innovative Companies in 2020.
Compensation & Benefits
Xealth offers a multi-tiered approach when constructing a highly competitive compensation package. The compensation package would include a base salary, equity, and a comprehensive suite of benefits.
The compensation range for this position is $135,000 - $175,000 + equity.
Xealth is committed to providing reasonable accommodations for qualified individuals with disabilities and disabled veterans in our job application procedures.