Director of Strategic Accounts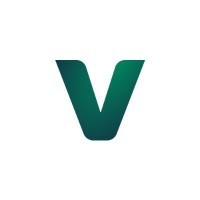 Vital
Sales & Business Development
United States
Posted on Wednesday, May 17, 2023
Description
About You
The Role

The Director of Strategic Accounts will have the ultimate accountability for the growth and expansion of Vital's largest enterprise accounts. This important Client Success leadership role will be responsible for developing and implementing a strategic account growth and expansion strategy at each assigned enterprise health system and all of its entities. The Director of Strategic Accounts will collaborate closely with members of the Client Success team to monitor and continually assess the performance against the strategic account strategy and identify opportunities for the growth and expansion of Vital's products and services. Growth strategies will strongly emphasize the adoption of Vitals' products and services, the attainment of sustained measurable outcome, a demonstrable ROI and the establishment of trusted relationships with key decision makers. Key contributors to the success of this role will be members of Vital's senior leadership teams including sales, clinical transformation, implementation and product. Success in this role will be measured objectively by account growth and retention.
The Director of Strategic Accounts will operate across all levels of an enterprise account with particular focus on growing and deepening relationships at the executive levels.
Health care is a relationship driven business and our expectation is that the Director of Strategic Accounts will insert themselves into strategically important enterprise health systems, grow close relationships within them, and make them flourish. You will be the primary point of contact with your partners to ensure engagement with Vital and be an advocate to use our product to meet the organization's patient-centered priorities (i.e., value on investment). You will be traveling 50% of the time to visit your partners in person. The Director of Strategic Accounts will report to the Vice President of Client Success, and their role will be to oversee all aspects of the relationship with our partners who are using our software as a service, from front line health care workers to executives who run the health care systems.
Responsibilities
Maintains ultimate accountability for the success of assigned enterprise strategic accounts
Serve as the primary leadership liaison to one or more of Vital's largest enterprise accounts
Primary point of contact for enterprise health system executive leaders and key decision makers
Develop a strong relationship with key executives and decision makers to accelerate a growth plan and secure renewals in collaboration with the sales team
Develop, implement, and continually assess the achievement of the strategic account strategy
Guide and oversee the performance of the Client Success Managers and other client facing team members assigned to the enterprise account
Collect, assess and share data on the enterprise account performance
Develop a deep understanding of the enterprise account systems strategic priorities
Maintains an up-to-date level of awareness and knowledge of the Strategic Account's value-drivers, and deeply understands partners' goals and objectives
Provide superior customer service to hospital executives, senior leadership, department leaders, and clinicians
Travel 50% of your time; travel to do on-site visits to support client facing activities such as client go live events, monthly leadership meetings, quarterly business reviews and participation in sales activities.
Proactive approach to support activities that foster value-driven utilization of our Vital products, leading to measurable outcomes
Guides, validates, and advocates progress against established goals, adapting approaches based on observed behavior and trends
Advise partners on the roadmap for achieving success and outcomes with our product
Actively solicit staff and patient feedback; communicate findings to appropriate persons
Identify and support executive stakeholders; manage key executive meetings to establish value of investment priorities
Monitor partner satisfaction and delight and achievement against established goals by facilitating regular project status meetings with appropriate hospital partners
Responsible for scheduling, agenda setting, and ensuring proper attendance at all partner meetings. Identify and coordinate with all internal players and collate information from various Vital stakeholders in advance of partner facing meetings
Support the value on investment framework for Vital products by conducting engaging quarterly business review meetings; actively participate in hospital wide staff/nursing steering committee meetings to support ownership of Vital products within the health system
Regularly monitor product utilization, identify and address any concerns area of under-utilization in real time; continuously work with staff to improve system value-driven utilization, as well as provide recommendations for growth and improvement
Be an expert on all Vital products
Be smart, accountable, and fearless in the pursuit of Client Success
Excels under pressure, continuously shifting and adapting to meet the ever changing need of your partners
Works with clients to develop and obtain approval for market facing communication (case studies, quotes, press releases) reflecting successes within the health system.
Identifies opportunities for innovative product design and development and create the path to beta test new products, features and capabilities.
Views his/her roles very much like a franchise owner with responsibility for the overall success and profitability of the enterprise account. He/she hold ultimate responsibility for successful outcomes and client VOI at both the facility and enterprise level.
Other duties as assigned
Requirements
Bachelor's degree required, Masters preferred.
Has spent several years guiding strategy in the C-suite with large enterprise clients and partners.
Demonstrated experience in fostering the adoption of digital health products
Proven track record on growing and renewing a multi-million dollar book of business
Experience in a healthcare SaaS environment, with particular emphasis on Business-Business-Consumer products and services (B to B to C)
Growth focused with strong analytical and relational skills
10+ years of health care customer relationship management experience in client success, account management, or enterprise sales role.
Deep understanding of the entire client journey with particular emphasis on the adoption, growth and renewal phases.
Experience leading or managing others
Excellent computer skills required and knowledge of internal tech stack (Confluence, HubSpot, Jira, others)
Proven facilitation of diverse groups to drive toward established outcome objectives
Demonstrated change agent: ability to facilitate executive level dialogue, analytical expertise to derive meaning from data and utilize to develop partner specific recommendations and build base of support around value on investment plan
Excellent critical thinking skills
About You
Nothing makes you more satisfied than the success of your clients
You are an influencer by nature, and have a proven track record of developing deep trusted relationship with your clients and team members
You are a proven growth leader who delights in customer service
You pay attention to detail while always having an eye on the long term / big picture.
You excel in a fast paced, team oriented environment
You are adaptable to a variety of situations, many of which are new and uncharted but require strong leadership and creative problem solving skills.
Understands how to assess risk and put effective plans in place to mitigate and recover
Is resilient in managing difficult situations, client complains, and serving the best interests of both the partner and Vital
Demonstrated self-starter who is highly motivated while being an active participant of a larger team
Ability to gain respect and influence diverse hospital audiences including executives, senior leadership, nursing staff, technical employees, ancillary staff, etc.
Dynamic communicator, able to motivate and influence others through the fact based client and product understanding, combined with genuine passion for Vital's products
Customer service focused; being dedicated to our patient and partner experience with Vital
Desire to make a meaningful impact on patient's lives
Previous project management of a SaaS product in healthcare a plus
Willingness to travel 50% of your time to different partner hospital sites to fulfill your job responsibilities
Benefits
6 Weeks Paid Time Off and 13 Paid Holidays per year.
Competitive health, vision, and dental packages (100 % premium covered for employees + dependents), life insurance & a 401(k) plan