Director, GTM Strategy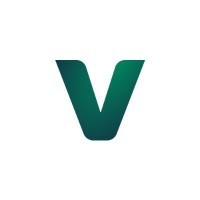 Vital
Chicago, IL, USA
Posted on Saturday, May 13, 2023
Description
Director, GTM Strategy
United States · Sales · Full Time
Job Description
Vital is seeking Go-To-Market Strategy Director to support our Sales and Client Success teams with sales enablement resources and growth focused plans and strategies. In particular, you'll partner with Product, Sales, Client Success, and Marketing to design, launch, and evaluate (A/B Testing) unique market capture and lead generation campaigns. You will lead the organization's definition of target markets, prospect organizations and decision makers. You will support the Vice President of Sales with strategy recommendations on how to better achieve and exceed company growth quotas. You will ensure there is healthy new and expansion pipeline growth within each sales region for the supported solutions, and work closely in a cross-functional environment.
The Director, GTM Strategy will improve target market definition/understanding for existing and new markets and develop/execute GTM programs which contribute to generating incremental revenue for the organization.
Vital builds software for care teams & patients, with a focus on the Emergency Room and Inpatient experiences. We use artificial experience and consumer design principles to engage patients in their visit, and to facilitate a smooth transition of care.
The Director, GTM Strategy responsibilities include:
Focusing on one or more key target market segments, develops, manages and executes the GTM launch plan for new products or programs to ensure cross-functional internal alignment and readiness. Assesses in-flight campaigns.
Work cross-functionally to create campaign positioning guidance, messaging, value proposition, sales segmentation, and route-to-market strategy in concert with Product, Sales, and Marketing.
Leverages existing and identifies new content requirements including sales battle cards, slideware, case studies, testimonials to ensure compelling program/product value proposition.
Together with the Senior Leadership Team, improve target market definition/understanding for existing and new markets.
Define a sales motion for specific solutions, understand pricing, help facilitate early adopter clients, pipeline strategy and analytics and accelerate campaigns aligned to broader sales plays.
Oversee sales enablement strategy and assist with enablement collateral creation and sales training.
Supervise and guide the work of Vital's Salesforce Administrator
Working closely with Product, Client Success, and Sales to identify new opportunities for cross-sell and solution suites across the healthcare provider market.
Serve as a conduit between Product, Client Success, and Sales to ensure field alignment to product introduction principles and processes.
Establishes regular cadence with Sales and Client Success business units to provide market insight.
Actively engages in the win/loss program, monitor competitor activity.
Drive improvements in our product portfolio by collecting and communicating feedback from sales back into the business.
Partner with Sales and Client Success leadership to drive effective compensation/incentives for field teams in alignment with campaign initiatives.
Provide escalation support on sales, partner and/or operations (deals desk/war room) issues with the new offer.
Complete research using a variety of data sources to inform target health systems, key decision makers, VOI opportunities based on health system performance and based upon that inform targeted outreach campaigns and messaging.
Qualifications:
8+ years of experience in business, sales, or consulting with a strong track record of progressive experience and responsibility within the US healthcare market. Specific experience in go-to-market roles preferred.
Bachelor's degree required, MBA a plus.
Extensive cross-functional experience across a variety of roles like sales, strategy, business development, partnerships/alliances, consulting, project management, and services delivery.
Familiarity with go-to-market principles; some experience in product management, marketing, customer success, or operations/finance preferred.
Familiarity and experience in one or more healthcare market domains.
Strong written & verbal communication skills and the ability to work effectively across a variety of levels within the organization.
Structured thinker who can quickly organize and execute action plans.
Ability to influence others and enlist their help on a variety of ever-changing priorities.
Acumen in business, change management, technology, and analytical capabilities.
Desire to continually learn and improve approaches and methodologies.
Ability to work under pressure in a fast-paced and challenging environment.
Positive team-oriented attitude.
Benefits
Why Vital?
We're working on problems which have a real impact on people's lives. When we succeed, patients get better care.
Diversity, Equity, and Inclusion are important to us. Every team member must abide by our shared code of conduct. We believe this approach will help us attract and grow a diverse bunch of talented people that are supportive, calm, clear, empathetic, and results-oriented.
We prefer working smarter, not longer. You're not expected to put in wild hours, that's just not what we do.
You'll get a competitive salary.
We're constantly improving our systems and processes, and you'll be expected to continue to shape this as we journey together.
Competitive Salary + variable compensation
Share in our success with stock options.
Generous PTO plan, ensuring you can take vacations as you need.
Competitive health, vision, and dental packages.
Hiring @ Vital
Does this role and organization seem like a good opportunity for you?
If you qualify for a role at Vital, we'll invite you for a round of interviews. There are three stages to our interview process, as follows:
Culture & Screening. This is where you introduce yourself, and we introduce ourselves and the company, explaining what we're about, why we're doing what we're doing, and the type of person we're looking for.
Peer. This is where you'll meet with others within the organization who manage clients, you'll have an opportunity to ask questions, learn how we operate day to day.
Executive. This is where you get to meet our leadership team and ask questions about the company and its founders/leadership team.
We are committed to providing all candidates with constructive feedback during this process.
Vital is proud to be an equal opportunity employer. We are committed to building a diverse and inclusive culture and celebrate authenticity. We do not discriminate on the basis of religion, color, national origin, gender, gender identity, sexual orientation, age, marital status, disability, or any other legally protected characteristics.