Healthcare Business Development Specialist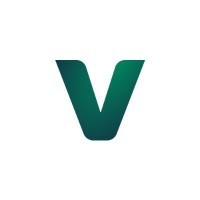 Vital
Sales & Business Development
Washington, DC, USA
Posted on Thursday, February 16, 2023
Description
Today's emergency department and inpatient hospital settings create a challenging care environment. Hospitals struggle to meet patient expectations, waiting rooms are crowded, patients leave without being seen, patients are boarding in the emergency department, and clinicians struggle to deliver safe, quality care while documenting appropriately. We're here to change this.
Vital is a platform for the modern hospital in 100+ facilities, serving nearly 1 million patients. Our goal is to help emergency and inpatient providers and patients make faster, safer and smarter health care decisions. We employ consumer design principles and artificial intelligence to deliver an amazing experience to our end users that drives outcomes and improves efficiency.
We are building a mission-focused, inclusive, and motivated team to scale our product to more patients. We are a distributed team with hubs in Auckland, Atlanta, and New York City. Vital is backed by prominent investors in health care, and founded by Aaron Patzer and Dr. Justin Schrager.
Requirements
Vital + You
As a Healthcare Business Development Specialist at Vital, you play a fundamental role in the growth of our company. You are responsible for building the pipeline and qualified leads needed to achieve sales targets. Your success is based upon attaining monthly and quarterly targets. You are an integral part of the team along with sales, marketing, and customer success focused on achieving and surpassing the company's short and long range growth goals.
What You'll Do
Drive top-of-funnel sales pipeline growth through a mix of proactive prospecting (through use of phone, email, and social media) and development of qualified inbound opportunities (promoting webinars, case studies, etc.).
Assemble and maintain a dynamic target list of executives/decision makers at the top 150 health systems for lead sourcing.
Complete research to define buying personas and establish strategies and messaging that resonate with targeted decision makers within assigned health systems based upon their needs and what is known about them..
Collaborate with Marketing to identify, carry out and dynamically evolve campaigns that appeal to and secure the interest of decision makers.
Effectively demonstrate Vital's products to targeted prospects and customers with the strong ability to communicate VOI (Value On Investment) through various tools and case studies.
Monitor and track your progress through Hubspot
Provide insightful feedback from prospect conversations to product, sales, and marketing leadership
About You
Experienced business development professional, with at least 3 to 5 years of experience working in a BDR, SDR, or market development role, preferably in the healthcare technology space
Previously worked in or sold products/services to hospitals or health systems with a strong understanding of roles, personas, health system dynamics, and top-of-mind industry issues in healthcare.
Comfortable reaching out to executive-level healthcare leaders to engage in discussions about industry issues and challenges while effectively positioning Vital's solution by demonstrating ROI/VOI.
High energy, passionate about sales, and driven by the ability to influence and attract qualified leads.
A comfortable ability to share Vital's solutions and how we deliver value to our clients.
A quick learner, enjoy the startup environment, and can wear multiple hats.
Experienced in using a CRM (preferably Hubspot and/or Salesforce) to track progress and results.
Able to think creatively with the ability to pivot quickly, utilizing different approaches to meet your goals.
Effective at developing meaningful relationships with prospects and clients to engender trust and loyalty
Continuously improving on sales skills to increase sales success rates
Take great pride in your work.
Strong work ethic, organizational and communication skills
Strong problem solving skills, time management skills, sales planning, prospecting skills,
Persistence, high emotional intelligence, team player
Benefits
Why Vital?
We're working on problems which have a real impact on people's lives. When we succeed, patients get better care.
Diversity, Equity, and Inclusion are important to us. Every team member must abide by our shared code of conduct. We believe this approach will help us attract and grow a diverse bunch of talented people that are supportive, calm, clear, empathetic, and results-oriented.
We prefer working smarter, not longer. You're not expected to put in wild hours, that's just not what we do.
You'll get a competitive salary.
We're constantly improving our systems and processes, and you'll be expected to continue to shape this as we journey together.
We also provide great benefits to our team:
Every team member at Vital gets to share in our success in the form of stock options.
Four weeks of annual leave for our team, ensuring you can take vacations as you need.
We provide paid leave for new parents.
Hiring @ Vital
Does this role and organisation seem like a good opportunity for you? If so, have a read of our code of conduct, then fill out an application.
If you qualify for a good role at Vital, we'll invite you to a round of interviews. There are three stages to our interview process, as follows:
Culture & Screening. This is where you introduce yourself, and we introduce ourselves and the company, explaining what we're about, why we're doing what we're doing, and the type of person we're looking for.
Technical/Role specific. This is where we'll sit with you to talk about scenarios relevant to the role you're applying for, looking to see if you can demonstrate the skills required to fulfil the role.
Executive. This is where you get to meet our leadership team and ask questions about the company and its founders/leadership team.
Interviews for this role will total about 2 hrs 45 minutes. We are committed to providing all candidates with constructive feedback during this process.
Vital was founded with the goal of providing modern healthcare software to providers and patients everywhere, regardless of identity or circumstances. We're striving to build a diverse and inclusive team who are equally as passionate about our mission as we are - that being said, if you are excited about improving healthcare and patient experiences, but don't think you tick every box in our job ad, please still consider applying - we'd love to hear from you.

Vital is proud to be an equal opportunity employer. We are committed to building a diverse and inclusive culture and celebrate authenticity. We do not discriminate on the basis of race, religion, color, national origin, gender, gender identity, sexual orientation, age, marital status, disability, or any other legally protected characteristics.