Business Development Director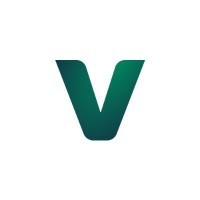 Vital
Sales & Business Development
Chicago, IL, USA
Posted on Friday, October 21, 2022
Description
Today's emergency department and inpatient hospital settings create a challenging care environment. Hospitals struggle to meet patient expectations, waiting rooms are crowded, patients leave without being seen, patients are boarding in the emergency department, and clinicians struggle to deliver safe, quality care while documenting appropriately. We're here to change this.
Vital is a platform for the modern hospital in 100+ facilities, serving nearly 1 million patients. Our goal is to help emergency and inpatient providers and patients make faster, safer and smarter health care decisions. We employ consumer design principles and artificial intelligence to deliver an amazing experience to our end users that drives outcomes and improves efficiency.
We are building a mission-focused, inclusive, and motivated team to scale our product to more patients. We are a distributed team with hubs in Auckland, Atlanta, and New York City. Vital is backed by prominent investors in health care, and founded by Aaron Patzer and Dr. Justin Schrager.
Requirements
We're looking for an entrepreneurial sales lead to help us sell into new health systems, and manage a book of business. You'll be working closely with the VP of sales to understand our prospect and partner organizations, present our product, sell against client needs, work with the C suite to get into budget cycles, establish VOI/ROI, and close business deals.

You'll also have an opportunity to assist in other growth related activities like presentation building, new product pricing and launches, sales team expansion discussions, and will be a key player in the growth of the company.
Vital builds software for care teams & patients, with a focus on the Emergency Room and inpatient experiences. We use artificial experience and consumer design principles to engage patients in their visit, and to facilitate a smooth transition of care.
Roles and responsibility:
Generate new business through direct sales efforts to C-Suite hospital executives, including: CEO, CFO, CNO, CMO and VP's of Marketing and CXO.
Upsell existing business partners on new products, services lines, and additional locations.
Focus on working alongside CSMs to foster same store growth and maintaining executive relationships for purposes of growth.
Manage sales cycle (prospect, qualify, proposal, negotiate and close) through forecasting, account strategy, and planning.
Maintain documentation of the sales process and ongoing prospective client interaction through our CRM
Deliver presentations and product demos for prospective clients.
Provide growth strategy for current partners (customers) for new sales opportunities regarding our services or products
Work with VP of sales and client services to build out a model for Business Development with clients.
Build presentations, training materials, and assist with new product launches.
Participate in client business reviews, sometimes requiring travel.
Desired Skills and Experience
5+ years experience in Healthcare IT sales, constantly hitting targets or overachieving. Preferably with the ability to prospect new clients, and close them as well as manage existing clients for upsell opportunities.
Clear communicator that is able to stick to their guns, and influence others.
Strong business acumen, ability to close business deals that are a win-win.
High Initiative; sense of urgency; and self-motivation.
SaaS, IT sales experience, preferably with emergency or inpatient settings.
Understanding of healthcare environments, patient satisfaction and operations.
Customer advocate, positive attitude, Builds trust with customers.
Strong team player, Strategic Thinker.
Google Slides, sheets, slack, docs proficient.
Overnight Travel approximately 10-25%
Benefits
Why Vital?
We're working on problems which have a real impact on people's lives. When we succeed, patients get better care.
Diversity, Equity, and Inclusion are important to us. Every team member must abide by our shared code of conduct. We believe this approach will help us attract and grow a diverse bunch of talented people that are supportive, calm, clear, empathetic, and results-oriented.
We prefer working smarter, not longer. You're not expected to put in wild hours, that's just not what we do.
You'll get a competitive salary.
We're constantly improving our systems and processes, and you'll be expected to continue to shape this as we journey together.
We also provide great benefits to our team:
Competitive Salary + variable compensation.
Share in our success with stock options.
6 weeks PTO, ensuring you can take vacations as you need.
Competitive health, vision, and dental packages.
Hiring @ Vital
Does this role and organization seem like a good opportunity for you?
If you qualify for a role at Vital, we'll invite you for a round of interviews. There are three stages to our interview process, as follows:
Culture & Screening. This is where you introduce yourself, and we introduce ourselves and the company, explaining what we're about, why we're doing what we're doing, and the type of person we're looking for.
Peer. This is where you'll meet with others within the organization who manage clients, you'll have an opportunity to ask questions, learn how we operate day to day.
Executive. This is where you get to meet our leadership team and ask questions about the company and its founders/leadership team.
We are committed to providing all candidates with constructive feedback during this process.
Vital is proud to be an equal opportunity employer. We are committed to building a diverse and inclusive culture and celebrate authenticity. We do not discriminate on the basis of religion, color, national orgin, gender, gender identity, sexual orientation, age, marital status, disability, or any other legally protected characteristics.