Research Associate II, Flavor Research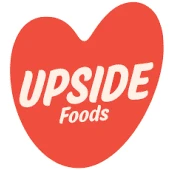 UPSIDE Foods
Emeryville, CA, USA
Posted on Friday, October 6, 2023
About us
Based in Berkeley, CA, UPSIDE Foods grows meat, poultry, and seafood directly from real animal cells. These products are not vegan or vegetarian—they are delicious meat, made without the need to raise and slaughter billions of animals. In doing so, the company aims to address some of the most pressing environmental, animal welfare, and public health challenges, while still giving people the meat they love.
Founded as the world's first cultivated meat company in 2015, UPSIDE Foods (formerly Memphis Meats) has achieved numerous industry-defining milestones, including being the first company to produce multiple species of meat (beef, chicken, and duck) and to sell a cultivated meat product in the United States. The company believes that people shouldn't have to choose between the foods they love and a thriving planet, and is working to build a better food system with access to delicious, humane, and sustainable meat, poultry, and seafood.
UPSIDE Foods has won various industry awards, including New York Times' Good Tech Awards, FastCo's Next Big Thing in Tech and World Changing Ideas Awards, and the Best and Brightest Companies to Work For in the Nation by the National Association for Business Resources. UPSIDE Foods has raised a total of $608 million, including from the Abu Dhabi Growth Fund (ADG), Baillie Gifford, Bill Gates, Cargill, John Doerr, John Mackey, Kimbal and Christiana Musk, Norwest, Richard Branson, Softbank, Temasek, Threshold, Tyson Foods, and others.
About this job
UPSIDE has grown fast over the last few years, and the momentum continues! The position of Research Associate within the Food R&D team offers an exhilarating and dynamic opportunity where you will take charge of the sensory learning objectives for particular initiatives in various food categories. At UPSIDE, our Sensory leaders are strategic business partners. You'll be challenged to identify new methods and approaches to drive innovation, continuous improvement and elevate the sensory function. Your work, in collaboration with the Food R&D, Upstream, Flavoromics, and Ingredient teams, will influence important business decisions across UPSIDE.
Responsibilities include
Manages sensory evaluation in collaboration with R&D stakeholders to understand research needs, managing project execution, conducting statistical analysis, and generating reports.

Prepare samples and run all aspects of sensory and analytical testing as determined by the R&D stakeholders.

Use specialized data collection software to design, develop questionnaires, and collect data.

Develop and maintain a sensory lexicon for internal/external benchmarking.

Assist sensory technician in lab inventory, lab organization and lab maintenance needs.

Coordinate with the Senior Flavor Scientist on laboratory analytical techniques, good laboratory practices (GLP), lab safety protocols, and lab management of Analytical Flavor chemistry lab.

Proficient with the sample collection and sample preparation steps for Gas chromatography needs.

Assist in building lab for GC-Olfactometer and other instruments for in-house Flavoromics lab.

Assist flavor panelists on usage and applications of olfactometer.

Keep detailed notes in experimental notebook format electronically and batch records.
About you
B.S./M.S. in Food Science, Chemistry, Biochemistry, or a similar field with 1+ year of analytical lab experience.

Experience with analytical methods of sample preparation for different analyses and different sample matrices.

Detail-oriented, well-organized, and an excellent critical thinker.

Ability to relate with people at all levels within an organization, including diverse cultures.

Experience with Gas chromatography is desired.

Comfortable working in a fast-paced and evolving environment.

Thrives in an environment of trust, continuous improvement, and learning.

Experience in and comfortable with tasting and assessing a range of animal proteins.
Who you'll work with
This individual will engage in collaborative efforts with key partners, including the Food R&D, Upstream, Sensory Task Force, Flavoromics, Marketing and Ingredient teams.
Key Contributions in First Year
Participate in team tastings.

Design and execute experiments for sensory and analytical testing.

Collaborate cross functionally with FR&D, Analytical, Upstream, Sensory Task Force and Marketing teams.

Drive analytical approaches to identify and quantify key flavor compounds.
Compensation Range: $64,000 - $80,000*
*Pay may vary depending on factors including job-related knowledge and skills.
UPSIDE Benefits!
Stock options for all full-time incoming team members!

90-100% employer-paid healthcare premiums for team members (medical [including HSA and FSA], dental, and vision)

Pet insurance for your furry family members!

Unlimited PTO

DE&I (Diversity, Equity & Inclusion) Council and People Engagement Programs

Company-sponsored learning & development opportunities
UPSIDE Foods is an equal opportunity employer and we value diversity at our company. We do not discriminate on the basis of race, religion, color, national origin, gender, sexual orientation, age, marital status, veteran status, or disability status. Our company-wide mission is to create a product for everyone, so we are deeply committed to having teams and leaders that reflect this mission.