Director, MSAT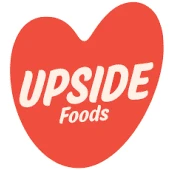 UPSIDE Foods
Administration
Emeryville, CA, USA
Posted on Saturday, September 30, 2023
About us
Based in Berkeley, CA, UPSIDE Foods grows meat, poultry, and seafood directly from real animal cells. These products are not vegan or vegetarian—they are delicious meat, made without the need to raise and slaughter billions of animals. In doing so, the company aims to address some of the most pressing environmental, animal welfare, and public health challenges, while still giving people the meat they love.
Founded as the world's first cultivated meat company in 2015, UPSIDE Foods (formerly Memphis Meats) has achieved numerous industry-defining milestones, including being the first company to produce multiple species of meat (beef, chicken, and duck) and to sell a cultivated meat product in the United States. The company believes that people shouldn't have to choose between the foods they love and a thriving planet, and is working to build a better food system with access to delicious, humane, and sustainable meat, poultry, and seafood.
UPSIDE Foods has won various industry awards, including New York Times' Good Tech Awards, FastCo's Next Big Thing in Tech and World Changing Ideas Awards, and the Best and Brightest Companies to Work For in the Nation by the National Association for Business Resources. UPSIDE Foods has raised a total of $608 million, including from the Abu Dhabi Growth Fund (ADG), Baillie Gifford, Bill Gates, Cargill, John Doerr, John Mackey, Kimbal and Christiana Musk, Norwest, Richard Branson, Softbank, Temasek, Threshold, Tyson Foods, and others.
About this job
UPSIDE has grown fast over the last two years, and the momentum continues! The Sr. Manager, MSAT (Manufacturing Sciences and Technology), will support the scale-up of novel platforms for the cultivation of cultivated meat and be responsible for supporting pilot scale to large scale production operations. We are searching for a person with both scientific and operational expertise, and is able to provide technical leadership between pilot operations and cGMP manufacturing scales. We are excited to bring on a self-starter who finds as much joy in the laboratory as they do at the desk to be part of our growing team. The ideal candidate would have a history of working with an interdisciplinary team, including technical staff management, to develop and implement bioprocess methods and operating procedures, leading into technology transfers and manufacturing process support.
Responsibilities include
Lead technology transfer activities and technical support of processes in production including managing person-in-plan support.

Independently design, oversee and analyze experiments ranging from bench through pilot scale, leading to process transfer to commercial scale and manufacturing support.

Drive the evaluation, development and implementation of new manufacturing technologies.

Lead new process scale-up, including selection, installation and evaluation of new bioreactor technologies and development of operating procedures.

Lead and mentor team members to accomplish project goals.

Support regulatory filings and facility startup as needed.
About you
Advanced degree (preferred) in cell in cell/molecular biology, bioengineering, chemical engineering or related life sciences field with 14+ years of experience (combination of academic and industry settings) in mammalian cell culture bioprocess development and process transfer across size and scales.

Demonstrated success in managing programs and teams responsible for process development or technology transfer and manufacturing support for over 6 years, showcasing exceptional leadership skills within cGMP operations or plant operations.

Expertise in the development of new bioprocesses and process transfer to production, including scale-up and scale-down of bioreactors and bioprocess controller systems.

Experienced with cGMP operations or plant operations with 6+ years Management experience leading staff and teams responsible for process development and /or technology transfer and manufacturing support.

Ability to relate with people at all levels within an organization, including diverse cultures.

Comfortable working in, and leading in a team-based environment.

Must be willing and able to work evenings and weekends when needed.

Experience in data analysis platforms (e.g. JMP, Minitab, SIMCA), including statistical analysis and presenting data in table and graph forms.
Who you'll work with
The MSAT team interfaces with all aspects of R&D and Manufacturing, and this person will accordingly be expected to work with stakeholders across the organization to design studies, and manage handoffs of materials and data.

To support tech transfer and manufacturing operations, this person will be expected to prepare process documentation, transfer processes into manufacturing, and provide on the floor support.
Key Contributions in First Year
Develop and manage a subteam to enable tech transfer and support of large scale bioprocess operations.

Establish efficient technology transfer workflows.

Enable dedicated manufacturing support.

Enable testing of most current processes at pilot scales prior to technology transfer to commercial scales (the world's largest scale for animal cells!).

Implement a dedicated pilot-scale suspension production function to support Food R&D prototyping efforts.
Compensation Range: $154,000 - $200,000*
*Pay may vary depending on factors including job-related knowledge and skills.
UPSIDE Benefits!
Stock options for all full-time incoming team members!

90-100% employer-paid healthcare premiums for team members (medical [including HSA and FSA], dental, and vision)

Pet insurance for your furry family members!

Unlimited PTO

DE&I (Diversity, Equity & Inclusion) Council and People Engagement Programs

Company-sponsored learning & development opportunities
UPSIDE Foods is an equal opportunity employer and we value diversity at our company. We do not discriminate on the basis of race, religion, color, national origin, gender, sexual orientation, age, marital status, veteran status, or disability status. Our company-wide mission is to create a product for everyone, so we are deeply committed to having teams and leaders that reflect this mission.