Plant Site Head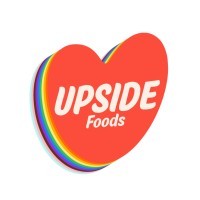 UPSIDE Foods
Wisconsin, USA
Posted on Wednesday, May 17, 2023
About us
Based in Berkeley, CA, UPSIDE Foods grows meat, poultry, and seafood directly from animal cells. These products are not vegan or vegetarian—they are delicious meat, made without the need to raise and slaughter billions of animals. UPSIDE Foods recently became the first company in the world to receive the US FDA greenlight for cultivated meat, and UPSIDE's cultivated chicken will be available to consumers following USDA inspection and label approval.
Founded as the world's first cultivated meat company in 2015, UPSIDE Foods (formerly Memphis Meats) has achieved numerous industry-defining milestones, including being the first company to produce multiple species of meat (beef, chicken, and duck). The company believes that people shouldn't have to choose between the foods they love and a thriving planet, and is working to build a better food system with access to delicious, humane, and sustainable meat, poultry, and seafood. UPSIDE Foods has won various industry awards, including New York Times' Good Tech Awards, FastCo's Next Big Thing in Tech, and the Best and Brightest Companies to Work For in the Nation by the National Association for Business Resources. UPSIDE Foods has raised a total of $608 million, including from the Abu Dhabi Growth Fund (ADG), Baillie Gifford, Bill Gates, Cargill, John Doerr, John Mackey, Kimbal and Christiana Musk, Norwest, Richard Branson, Softbank, Temasek, Threshold, Tyson Foods, and others.
About this job
UPSIDE has grown fast over the last two years, and the momentum continues as we expand into our new commercial facility! The Plant Site Head will be responsible for developing and leading a manufacturing organization to MEAT the goal of building the first ever Commercial Scale Cultivated Meat Facility. This commercial site will set the bar for a new industry and the Plant Site Head will instill operational best practices and a management framework to ensure compliance with Food Safety Guidelines and Personnel Safety. This position will provide key leadership during the commissioning and startup of the facility and will have the opportunity to shape the culture and cadence of this new team. The Plant Site Head will be expected to provide strategic, technical and operational leadership, directly managing the Manufacturing Operations, Warehouse, Facilities, and EH&S staff.
Responsibilities include
Lead the coordination of plant startup activities to ensure schedule targets are met.

Ensure the effective operation and organization of the commercial plant for production and consistent delivery of cell-cultured meat.

Ensure a safe work environment for all operations and compliance with all health and safety policies and procedures.

Develop production schedules to meet supply targets and ensure capabilities are in place to deliver.

Ensure planning for raw materials, consumables, and operating supplies is maintained within the company ERP system and engage with business operations and procurement to build inventory management business processes.

Oversee the facility and equipment maintenance to ensure it is maintained in an operable and compliant manner and also shows as the company's flagship facility as intended.

Develop and document SOPs, and support training and commissioning of future production facilities.

Develop and monitor metrics to track operational performance.

Champion innovation to continuously improve our operations, data collection, production efficiency, and total yields.

Ensure building security and intellectual property are maintained as appropriate to protect the assets of the company.

Oversee the operating and capital expense budgets for the production facility.

Support regulatory compliance and inspection readiness through engaged routine time on the production floor observing operations.

Provide career development, coaching, and feedback including performance management discussions with direct reports.
About you
Bachelor's degree required in an engineering or scientific field with 15+ years of overall manufacturing operations and facilities management in a regulated environment with 5+ years of managerial experience leading and developing teams and managing third party service vendors.

Demonstrated experience leading through change and building strong teams.

Knowledge of Lean Manufacturing Principles; including implementation of best practices.

Knowledge of OSHA and GMP guidelines, and other federal, state and local regulations.

Ability to relate with people at all levels within an organization, including diverse cultures.

Enjoys fast-paced and complex environments, mentoring team members, and always striving to make processes and experiences better.
Who you'll work with
This role will report directly to the SVP of Supply Chain & Manufacturing.

This role will partner closely with the Food Safety & Quality team as well as Regulatory, Supply Chain, Process Development, and Engineering teams to ensure safe and successful production.

Partner with Commercial Operations, Process Development, MSAT, and Quality Operations, to ensure successful delivery of commercial product targets.
Key Contributions in First Year
Execute the labor plan and ensure successful onboarding and training.

Oversee commissioning and qualification for all manufacturing equipment and processes.

Prepare the facility and organize food safety documentation so local and federal regulatory agency approvals are ensured.
UPSIDE Benefits!
Stock options for all full-time incoming team members!

90-100% employer-paid healthcare premiums for team members (medical [including HSA and FSA], dental, and vision)

Pet insurance for your furry family members!

Unlimited PTO

DE&I (Diversity, Equity & Inclusion) Council and People Engagement Programs

Company-sponsored learning & development opportunities
UPSIDE Foods is an equal opportunity employer and we value diversity at our company. We do not discriminate on the basis of race, religion, color, national origin, gender, sexual orientation, age, marital status, veteran status, or disability status. Our company-wide mission is to create a product for everyone, so we are deeply committed to having teams and leaders that reflect this mission.