Facilities Engineer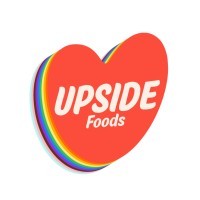 UPSIDE Foods
Other Engineering, Operations
Wisconsin, USA
Posted on Wednesday, May 17, 2023
About us
Based in Berkeley, CA, UPSIDE Foods grows meat, poultry, and seafood directly from animal cells. These products are not vegan or vegetarian—they are delicious meat, made without the need to raise and slaughter billions of animals. UPSIDE Foods recently became the first company in the world to receive the US FDA greenlight for cultivated meat, and UPSIDE's cultivated chicken will be available to consumers following USDA inspection and label approval.
Founded as the world's first cultivated meat company in 2015, UPSIDE Foods (formerly Memphis Meats) has achieved numerous industry-defining milestones, including being the first company to produce multiple species of meat (beef, chicken, and duck). The company believes that people shouldn't have to choose between the foods they love and a thriving planet, and is working to build a better food system with access to delicious, humane, and sustainable meat, poultry, and seafood. UPSIDE Foods has won various industry awards, including New York Times' Good Tech Awards, FastCo's Next Big Thing in Tech, and the Best and Brightest Companies to Work For in the Nation by the National Association for Business Resources. UPSIDE Foods has raised a total of $608 million, including from the Abu Dhabi Growth Fund (ADG), Baillie Gifford, Bill Gates, Cargill, John Doerr, John Mackey, Kimbal and Christiana Musk, Norwest, Richard Branson, Softbank, Temasek, Threshold, Tyson Foods, and others.
About this job
UPSIDE raised a $400M Series C in 2022 in part to build a first-of-its-kind production facility to grow cultivated meat at the scale of tens of millions of pounds per year. We're looking for a Facilities Engineer full of initiative who can join the team and be both part of the design and build-out. This role will then help maintain the facility once it's running.
During the first two years of facility design and construction, your role will double as a project engineer, supporting the project management and CAPEX team to ensure that the facility is properly designed and achieves its scope on-time and on-budget. After you've helped us open the facility, you will be one of our first Facilities Engineers, responsible for planning, directing, and coordinating the modification, continued performance, maintenance, and improvements of this first of its kind production facility.
This role will be based out of our commercial facility, with occasional expectations for travel to HQ in Bay Area, CA or other sites. There will be both remote and in-person work, and expectations will adjust as the project progresses and the facility opens.
Responsibilities include
Work alongside the project manager and/or facilities manager to ensure the successful completion of projects that support the launch of our commercial facility. Ensure that any unattended scope gets accounted for and managed while surfacing internal or external SMEs that need to engage

Plans and manages various cross-functional initiatives in a way that maximizes collaboration, with both internal and external resources and contracted companies

Maintain project plans and capital project budgets, reporting on progress to the project manager and implementing corrective actions or contingencies as needed to maintain commitments

Review and redline engineering drawings

Plan, direct and coordinate the modification, continued performance and maintenance of the production facility, including risk management of assets

Provide support for new equipment, across installation, startup, commissioning, and operations

Improve equipment and system reliability and participate in engineering design and analysis to optimize the site with root cause problem solving
About you
Bachelor's Degree in Mechanical, Industrial, Chemical, or Electrical Engineering with 4+ years of related work experience or a Master's with 2+ years of related work experience

Work experience in Life Sciences / Food Project Management preferred, with sufficient skills in chemical, biological, and industrial engineering plus project management to enable you to drive towards facility completion

Must demonstrate reliability, initiative, and a desire to learn; your role will change as the facility does, and this should excite you!

Good analytical and problem solving (decision making) skills, coupled with interpersonal skills like communication, active listening, and trust building

Collaborative team player capable of working well with people across all levels of an organization

Takes accountability and is results driven
Who you'll work with
This role will partner with every function in the company! It's a rare opportunity to learn about all parts of the business and industry.

While we expect growth in all functions in the next 1-2 years, this role will most frequently interact with our Project Management, Facilities, Procurement, Manufacturing Operations, FSQA and Regulatory teams.
Key Contributions in First Year
Be one of the first UPSIDERs in our commercial facility; ramp onto the project and learn all the ins and outs of this new facility that will make millions of pounds of meat in the next few years

Take the reins on a variety of projects from the smallest details to the most critical design elements and drive them to completion under the guidance and support of the project management team

Play an important role in ensuring the overall project stays on-time and on-budget, and see the fruits of your effort turn aspirations and designs into a facility under active construction

Set facilities engineering up for success by adding your subject matter expertise early on in the design, procurement, and construction of the new facility..
UPSIDE Benefits!
Stock options for all full-time incoming team members!

90-100% employer-paid healthcare premiums for team members (medical [including HSA and FSA], dental, and vision)

Pet insurance for your furry family members!

Unlimited PTO

DE&I (Diversity, Equity & Inclusion) Council and People Engagement Programs

Company-sponsored learning & development opportunities
UPSIDE Foods is an equal opportunity employer and we value diversity at our company. We do not discriminate on the basis of race, religion, color, national origin, gender, sexual orientation, age, marital status, veteran status, or disability status. Our company-wide mission is to create a product for everyone, so we are deeply committed to having teams and leaders that reflect this mission.