Mechanical Engineering Technician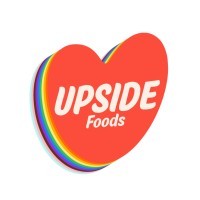 UPSIDE Foods
Emeryville, CA, USA
Posted on Thursday, April 20, 2023
About us
Based in Berkeley, CA, UPSIDE Foods grows meat, poultry, and seafood directly from animal cells. These products are not vegan or vegetarian—they are delicious meat, made without the need to raise and slaughter billions of animals. UPSIDE Foods recently became the first company in the world to receive the US FDA greenlight for cultivated meat, and UPSIDE's cultivated chicken will be available to consumers following USDA inspection and label approval.
Founded as the world's first cultivated meat company in 2015, UPSIDE Foods (formerly Memphis Meats) has achieved numerous industry-defining milestones, including being the first company to produce multiple species of meat (beef, chicken, and duck). The company believes that people shouldn't have to choose between the foods they love and a thriving planet, and is working to build a better food system with access to delicious, humane, and sustainable meat, poultry, and seafood. UPSIDE Foods has won various industry awards, including New York Times' Good Tech Awards, FastCo's Next Big Thing in Tech, and the Best and Brightest Companies to Work For in the Nation by the National Association for Business Resources. UPSIDE Foods has raised a total of $608 million, including from the Abu Dhabi Growth Fund (ADG), Baillie Gifford, Bill Gates, Cargill, John Doerr, John Mackey, Kimbal and Christiana Musk, Norwest, Richard Branson, Softbank, Temasek, Threshold, Tyson Foods, and others.
About this job
Excited about pushing the boundaries of how meat is produced? We are seeking a hardworking and passionate Mechanical Engineering Technician to join our engineering R&D team to help bring cultivated meat to production. Your work will include building fixtures and equipment prototypes, fabricating parts to support design bring-ups and experiments in a fast-changing environment, and managing machine shop up-keep. In other words, your work will directly contribute to making cultivated meat a commercial reality! You should enjoy the dynamic nature of start-ups, exhibiting flexibility and a desire to develop skills and knowledge in new areas.
Responsibilities include
Fabricate custom components using standard shop tools (bandsaw, grinder, hand tools, etc.), 3D printers, laser cutters, water jet, mill, and lathe

Brainstorm and build systems using off-the-shelf items from sites such as McMaster Carr

Assemble small-scale and full-sized components for use in meat cultivation units

Work with the engineering team to create assembly jigs and fixtures, procure tools and equipment, and assemble final products

Follow SOPs and hand drawings to set up fluid pumps, hoses, and sensors for testing

Purchase, receive, and organize incoming materials

Clean parts and equipment as needed

Set up organization systems for the machine shop (5S, servicing logs, low-stock part management, etc.)

Clean, maintain, and service shop equipment
About you
5+ years of relevant technician work experience, preferably in food, biotech, or pharmaceutical environments.

Ability to communicate project status, timelines, and issues that are blocking your progress

Comfortable working with power tools and shop equipment, such as: drills, saws, mill, lathe, bandsaw, etc.

Strong capability in assembling and troubleshooting mechanical parts and systems; welding experience preferred.

Basic understand of common engineering materials like plastics, aluminum, steel, stainless steel, and the strengths / weaknesses of each material

Ability to lift 20 pounds regularly, with occasional situations requiring lifting up to 40 pounds. Comfort with reaching, crouching, and lifting in uneven or tight spaces. Capable of depth perception and manual dexterity, with occasional repetitive finger motion. Comfort with wearing personal protective equipment when needed

Proficient with Google Sheets, Slides, and Docs (Microsoft Excel, PowerPoint, and Word are OK)

Experience operating and maintaining a 3D printer, laser cutter, waterjet; and/or Basic knowledge in CAD is a big plus!
Who you'll work with
The mechanical team is at the center of most technical functions at the company, working with everyone from early-stage science teams to aid R&D through manufacturing teams at our production facility.

This role will most frequently operate within the mechanical team to support upcoming builds. Much of this role will also involve shop upkeep and inventory management.
Key Contributions in First Year
Assemble custom-designed components under the direction of the mechanical engineering team

Fabricate or rework custom components using shop tools

Maintains machine shop and manages part/tool inventory and deliveries
Compensation Range: $48,000 - $80,000 - Hourly wage conversion. ($23 - $38/hr)*
*Pay may vary depending on factors including job-related knowledge and skills.
UPSIDE Benefits!
Stock options for all full-time incoming team members!

90-100% employer-paid healthcare premiums for team members (medical [including HSA and FSA], dental, and vision)

Pet insurance for your furry family members!

3 Weeks PTO Accrued Annually

DE&I (Diversity, Equity & Inclusion) Council and People Engagement Programs

Company-sponsored learning & development opportunities
UPSIDE Foods is an equal opportunity employer and we value diversity at our company. We do not discriminate on the basis of race, religion, color, national origin, gender, sexual orientation, age, marital status, veteran status, or disability status. Our company-wide mission is to create a product for everyone, so we are deeply committed to having teams and leaders that reflect this mission.