SQF Practitioner (Fixed Term)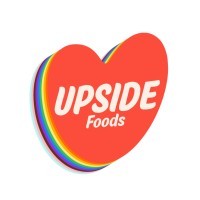 UPSIDE Foods
Emeryville, CA, USA
Posted on Friday, April 14, 2023
About us
Based in Berkeley, CA, UPSIDE Foods grows meat, poultry, and seafood directly from animal cells. These products are not vegan or vegetarian—they are delicious meat, made without the need to raise and slaughter billions of animals. UPSIDE Foods recently became the first company in the world to receive the US FDA greenlight for cultivated meat, and UPSIDE's cultivated chicken will be available to consumers following USDA inspection and label approval.
Founded as the world's first cultivated meat company in 2015, UPSIDE Foods (formerly Memphis Meats) has achieved numerous industry-defining milestones, including being the first company to produce multiple species of meat (beef, chicken, and duck). The company believes that people shouldn't have to choose between the foods they love and a thriving planet, and is working to build a better food system with access to delicious, humane, and sustainable meat, poultry, and seafood. UPSIDE Foods has won various industry awards, including New York Times' Good Tech Awards, FastCo's Next Big Thing in Tech, and the Best and Brightest Companies to Work For in the Nation by the National Association for Business Resources. UPSIDE Foods has raised a total of $608 million, including from the Abu Dhabi Growth Fund (ADG), Baillie Gifford, Bill Gates, Cargill, John Doerr, John Mackey, Kimbal and Christiana Musk, Norwest, Richard Branson, Softbank, Temasek, Threshold, Tyson Foods, and others.
About this job
In order to have one of the first cultivated meats on the market, UPSIDE Foods will need an established record of compliance and collaboration with government regulatory bodies. However, the journey doesn't end there: UPSIDE Foods' EPIC wants to become the first cultivated meat plant to be accredited by GFSI standards. The SQF Practitioner will be leading further compliance implementation by planning, implementing and maintaining an SQF system. A successful candidate will be one who can quickly leverage past experience while being able to learn and critique brand new processes. This is a 6-month fixed term position.
Responsibilities include
Drive the development, implementation, review, monitoring, verification, validation, and auditing of the Safe Quality Food (SQF) system, including the Food Safety Fundamentals and Food Safety Plan at EPIC

Ensure compliance to applicable food safety, customer, quality, and government regulatory requirements

Take appropriate action to maintain the integrity of the SQF Code system

Initiate an annual review for senior management, as well as monthly updates provided to plant management on implementation status and maintenance of the SQF system

Perform daily monitoring activities of SQF programs including: Verification, Validation, Audit, and Recordkeeping to ensure facility's continuous compliance with SQF code requirements
About you
Bachelor's degree (or equivalent experience) and 4+ years of GFSI program management experience.

Self-starter who relies on experience and judgment to plan and accomplish goals.

Demonstrates consistency, flexibility, and commitment to meet deadlines.

Experience with USDA regulated operations

Enjoys fast-paced and complex environments, mentoring team members, and always striving to make processes and experiences better.
Who you'll work with
This role will form close working relationships with the various teams at EPIC, including but not limited to: food safety & quality assurance, engineering, facilities, sanitation, and operations, as we continue to foster a safe, quality food environment.

Along with food safety & quality assurance leadership, engage with the SQF Institute to build and maintain partnership.

Plant and quality management to continuously improve the program.
Key Contributions in First Year
Implementation of the SQF system

Successful completion of audit or equivalent site survey

Establish regular feedback loops in which the EPIC and the broader company can continue to advance its food safety initiatives



Compensation Range: $24.50 - 40.50/hr*
*Pay may vary depending on factors including job-related knowledge and skills.
UPSIDE Benefits!
90-100% employer-paid healthcare premiums for team members (medical [including HSA and FSA], dental, and vision)

Pet insurance for your furry family members!

3 Weeks PTO Accrued Annually

DE&I (Diversity, Equity & Inclusion) Council and People Engagement Programs

Company-sponsored learning & development opportunities
UPSIDE Foods is an equal opportunity employer and we value diversity at our company. We do not discriminate on the basis of race, religion, color, national origin, gender, sexual orientation, age, marital status, veteran status, or disability status. Our company-wide mission is to create a product for everyone, so we are deeply committed to having teams and leaders that reflect this mission.