Bioprocess Operator, Manufacturing Operations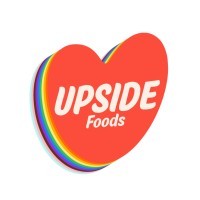 UPSIDE Foods
Operations
Emeryville, CA, USA
Posted on Friday, April 7, 2023
About us
Based in Berkeley, CA, UPSIDE Foods grows meat, poultry, and seafood directly from animal cells. These products are not vegan or vegetarian—they are delicious meat, made without the need to raise and slaughter billions of animals. UPSIDE Foods recently became the first company in the world to receive the US FDA greenlight for cultivated meat, and UPSIDE's cultivated chicken will be available to consumers following USDA inspection and label approval.
Founded as the world's first cultivated meat company in 2015, UPSIDE Foods (formerly Memphis Meats) has achieved numerous industry-defining milestones, including being the first company to produce multiple species of meat (beef, chicken, and duck). The company believes that people shouldn't have to choose between the foods they love and a thriving planet, and is working to build a better food system with access to delicious, humane, and sustainable meat, poultry, and seafood. UPSIDE Foods has won various industry awards, including New York Times' Good Tech Awards, FastCo's Next Big Thing in Tech, and the Best and Brightest Companies to Work For in the Nation by the National Association for Business Resources. UPSIDE Foods has raised a total of $608 million, including from the Abu Dhabi Growth Fund (ADG), Baillie Gifford, Bill Gates, Cargill, John Doerr, John Mackey, Kimbal and Christiana Musk, Norwest, Richard Branson, Softbank, Temasek, Threshold, Tyson Foods, and others.
About the role
The Bioprocess Operator is responsible for the production of cultivated meat by interfacing with automated production and bioprocess systems and controls. Operators in this role will operate production equipment with specific duties that encompass: equipment preparation, culture growth, media/buffer preparation, process monitoring, sampling, and harvesting, all within a regulated environment focused on safety, quality, and efficiency.
Responsibilities include
Operate bioprocess equipment for cell culture operations (cell bank thaw through harvest).

Prepare media and buffer solutions for the production process.

Clean, assemble, and sterilize equipment.

Comply with safety requirements, adherence to standard operating procedures, batch records, good documentation practices, and data capturing.

Partner with coworkers and supervisor to effectively troubleshoot equipment and process issues.
About you
B.A. or B.S. degree preferably in Life Sciences or Engineering or equivalent experience in a bioprocess manufacturing environment or other regulated industry.

Basic understanding of cell culture processes, equipment setup, aseptic technique, and sterilization operations.

Ability to follow Standard Operating Procedures and interact with process automation systems for routine work.

Experience with creating and maintaining manufacturing operations documentation (SOPs, batch records) is a plus.

This role works a 4/10, alternative work schedule, and is required to work weekends. May be required to work swing or graveyard shifts.

Experience interacting with ERP and/or Quality Management systems is a plus.

Good problem solving, mechanical aptitude, communication, and team skills.

Must be willing and able to work evening/night hours and weekends, as needed.

Must be able to carry up to 40 pounds. Must be able to stand up for long periods of time while monitoring operations and performing daily tasks. Must be able to don Personal Protective Equipment (safety glasses, gloves, footwear, lab coats or coveralls) on a daily basis, as well as hearing and dust protection as needed.
Who you'll work with
This role will partner with a variety of different support functions to the manufacturing team; such as Automation, Process Engineering, Facilities and the senior leadership team! It's a rare opportunity to learn about all parts of the business and industry, as we pioneer in implementing something that has never been done before in the Cultivated Meat industry.

While we expect rapid growth within this department, we are proud to say that this is the first ever Manufacturing team in company history. This is a unique chance to be the first.
Key Contributions in First Year
Develop a deep sense of cultivated meat manufacturing

Make an impact on team goals and metrics
Compensation Range: $45,000 - $75,000 - Hourly wage conversion. ($21 - $35/hr)*
*Pay may vary depending on factors including job-related knowledge and skills.
UPSIDE Benefits!
Stock options for all full-time incoming team members!

90-100% employer-paid healthcare premiums for team members (medical [including HSA and FSA], dental, and vision)

Pet insurance for your furry family members!

3 Weeks PTO Accrued Annually

DE&I (Diversity, Equity & Inclusion) Council and People Engagement Programs

Company-sponsored learning & development opportunities
UPSIDE Foods is an equal opportunity employer and we value diversity at our company. We do not discriminate on the basis of race, religion, color, national origin, gender, sexual orientation, age, marital status, veteran status, or disability status. Our company-wide mission is to create a product for everyone, so we are deeply committed to having teams and leaders that reflect this mission.