Scientist II, Stem Cell Biology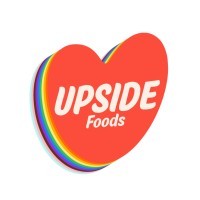 UPSIDE Foods
Berkeley, CA, USA
Posted on Wednesday, February 15, 2023
About us
Based in Berkeley, CA, UPSIDE Foods grows meat, poultry, and seafood directly from animal cells. These products are not vegan or vegetarian—they are delicious meat, made without the need to raise and slaughter billions of animals. UPSIDE Foods recently became the first company in the world to receive the US FDA greenlight for cultivated meat, and UPSIDE's cultivated chicken will be available to consumers following USDA inspection and label approval.
Founded as the world's first cultivated meat company in 2015, UPSIDE Foods (formerly Memphis Meats) has achieved numerous industry-defining milestones, including being the first company to produce multiple species of meat (beef, chicken, and duck). The company believes that people shouldn't have to choose between the foods they love and a thriving planet, and is working to build a better food system with access to delicious, humane, and sustainable meat, poultry, and seafood. UPSIDE Foods has won various industry awards, including New York Times' Good Tech Awards, FastCo's Next Big Thing in Tech, and the Best and Brightest Companies to Work For in the Nation by the National Association for Business Resources. UPSIDE Foods has raised a total of $608 million, including from the Abu Dhabi Growth Fund (ADG), Baillie Gifford, Bill Gates, Cargill, John Doerr, John Mackey, Kimbal and Christiana Musk, Norwest, Richard Branson, Softbank, Temasek, Threshold, Tyson Foods, and others.
About this job
We are seeking an innovative, productive, and highly independent Stem Cell Biologist to join our Cell Line Development (CLD) group within Upstream Development at the Scientist II level. This is a unique opportunity to build a novel application using stem cells to help achieve our goals of generating cells for our meat production. This is a laboratory-based position with opportunities for collaboration across various R&D groups. Due to our organization's dynamic and collaborative environment, this role will require someone who can work individually and as part of a team. Lastly, and most importantly, our ideal teammate will bring a sense of creativity, enthusiasm, and integrity to this position and our organization.
Responsibilities include
Derive ESC/iPSC lines from novel species, and optimize culture conditions to maintain pluripotency.

Develop robust, scalable, directed-differentiation processes.

Generate stable cell lines and characterize their cell phenotypes.

Contribute creatively and strategically to maximize the potential of stem cells' for commercial cell line generation as well as meeting regulatory requirements.

Communicate and present technical information clearly and thoroughly to cross-functional teammates and leadership.

Managing timelines and expectations and supporting team growth when needed.
About you
Ph.D. in developmental/stem cell biology, biomedical sciences, biological sciences, or related fields with

2+ years of professional research and development experience (including post-doctoral), preferably with experience in the biopharmaceutical, cell therapy or similar industry.

Experienced in ESC derivation and iPSC generation and maintaining these cell lines.

Well-versed in signaling pathway modulation for fate decisions as well as differentiation techniques.

Thoughtful and effective experimentalist, driven by the accuracy of data.

Willingness to actively engage external scientists and internal customers in research collaborations where appropriate and to maintain scientific scholarship through internal and external networking and frequent literature reviews.

Proactive mindset who is excited about challenges and finds creative solutions or clear answers to those challenges.
Who you'll work with
While we expect growth in the Stem Cell Biology team in the next 1-2 years, this role will start as an individual contributor with minimal management responsibilities.

This role will partner with multiple functions within our Cell Line Development team and downstream teams within the Upstream Development team.

This role will partner with multiple functions in R&D, including Cell Culture Media Development, Data, Discovery, and with our Regulatory team.
Key Contributions in First Year
Derived ESC/iPSC lines and generated stable cell lines that can be used to screen for culture and media conditions.

Identified culture conditions that allow scale-up as well as maintaining pluripotency.

Adapted cells into our in-house scalable medium.
Compensation Range: 81,000 - $140,000*
*Pay may vary depending on factors including job-related knowledge and skills.
UPSIDE Benefits!
Stock options for all full-time incoming team members!

100% employer-paid healthcare premiums for team members (medical, dental, vision)

Unlimited PTO

DE&I (Diversity, Equity & Inclusion) Council and People Engagement Programs

Company-sponsored learning & development opportunities
UPSIDE Foods is an equal opportunity employer and we value diversity at our company. We do not discriminate on the basis of race, religion, color, national origin, gender, sexual orientation, age, marital status, veteran status, or disability status. Our company-wide mission is to create a product for everyone, so we are deeply committed to having teams and leaders that reflect this mission.