Research Analyst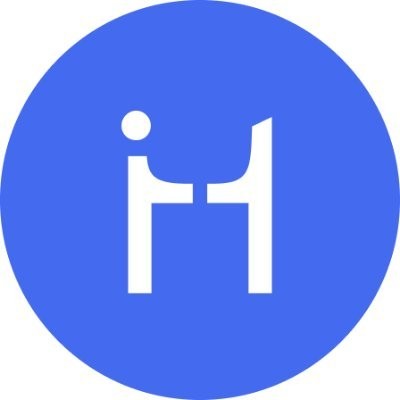 HumanFirst
IT
Remote
Posted on Thursday, May 11, 2023
HumanFirst is unlocking better research for all humans, sooner.
Our Mission
Unlocking access to life-saving medicines isn't easy. On average, it takes 10 years for a new medicine to complete the journey from discovery to marketplace. About 85% of clinical trials fail to recruit enough patients, and there are systemic barriers that block health equity and access.
Digital technologies such as wearables and other connected sensors can drive a better understanding of patients' needs, improving access to medicines and trials. HumanFirst is accelerating the adoption of evidence-based measures -- and 22 of the top 25 pharma companies have used our Atlas platform to include
measures that matter to patients
into their trials.
We closed a Series A round led by Maverick Ventures, with Lux Capital and Threshold Ventures, and other leading investors - bringing total funding to $15M. We're well-funded, growing quickly, and looking for the best Humans to join our small but mighty team.
Your Role
We are looking to bring on a Research Analyst that will help grow our platform. This role is on the Applied Sciences team, which is responsible for managing our database of connected sensors as new products are released and new evidence is published using these technologies.
This person will work closely with our Product and Customer Experience teams to ensure that the information being captured in the database is leading to high-quality experiences for our customers, and would contribute to external calls, including those with the Commercial team and study teams from sponsors/clients.
Research Activities: 55%
Critical appraisal of scientific literature: peer-reviewed publications, clinical trials records, conference abstracts, etc.
Technology review via manufacturer website, tech specs and user manuals, and incorporation of relevant findings into Atlas
Capturing the relevant information from those pieces of evidence to incorporate into the database
Internal Multidisciplinary Support + External Meetings + Outreach: 40%
Working with the Product team to employ any database changes necessary to support new Product features
Working with the Commercial teams as a subject matter expert (SME) for Atlas' underlying technology and evidence, in support of their client-facing work
Reviewing customer engagement with the platform to assess quality of experience, and harnessing insights to share with the broader team about product improvements
Meeting with clinical research study teams to understand their upcoming investigations, and the measures of greatest interest to them
Ad hoc report creation for specific customer requests (e.g., they might ask for all of the technologies that can do at-home sleep assessments, or for a list of papers relevant to capturing heart rate variability in patients with cancer)
Confirming accuracy and thoroughness of information in Atlas directly with representatives from technology manufacturers
External Engagements: 5%
Participating in external engagements with patient advocacy groups or industry-wide collaborative communities
Contributing to joint publications
Personal growth initiatives and career development opportunities
What you have:
2+ years of professional experience (combined work and grad school experience is acceptable)
Previous experience in medical devices/wearables or in clinical research (e.g., as a Clinical Research Associate or Clinical Research Coordinator)
Experience managing large data sets or building/supporting software products is a plus
A graduate degree is a plus, especially Masters in Public Health (MPH), Masters of Engineering, or Masters of Science in another clinical field
Compensation, Benefits and Perks
The annual salary range for this role is $60,000 to $80,000. Total compensation also includes generous equity and benefits
Medical, dental, and vision insurance for you and your family
Flexible time off and 11+ company holidays per year
401(k) plan with company matching up to 4%
Paid parental leave for birthing parents (12 weeks) and non-birthing parents (8 weeks)
Fertility and family planning benefits through Carrot ($25,000 lifetime benefit)
Stipend for your ideal remote / WFH set-up ($1,250 every three years)
Wellness benefit ($2,000 every two years)
Annual learning & development stipends ($1,000 per year)
20+ leadership coaching sessions per year (2x/ month)
Company charity matching contributions
HumanFirst is an Equal Opportunity Employer.