Principal Architect Storage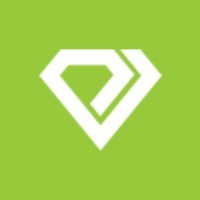 Diamanti
IT
Pune, Maharashtra, India
Posted on Tuesday, September 26, 2023
Diamanti is the technology leader in hyper-converged infrastructure for Kubernetes-based environments. Purpose-built for modern workloads in distributed cloud environments (hybrid, multi, and edge), Diamanti's enterprise Kubernetes platform gives infrastructure Architects, IT Operations, and applications owners the performance, simplicity, efficiency, and enterprise-class features, they need to run Kubernetes at scale in production.
As an Architect for the Storage team, you will be leading the design and implementation of storage solutions for the highly distributed and scalable Kubernetes-based Infrastructure solutions. You will be working on the next generation of products and enhancements including, but not limited to, multi-cluster and public-cloud integration, distributed policy enforcement, and cutting-edge storage features targeted towards private/public cloud infrastructure. This is a technical role where you would be part of leadership, defining product strategy for the company. The ideal candidate should be excited by this new technology, love the start-up environment, and have a demonstrated history of architecting, designing, and developing hyperscale storage features and protocols
What will you do:
Responsibilities:
Design, build and release next-generation storage features for the Diamanti hyper-converged infrastructure stack while mentoring, motivating, and guiding a global engineering team.
Define and refine storage architecture standards to support Diamanti's product vision and roadmap to enable customers to achieve hyperscale performance, robustness, and security in their distributed cloud environments.
Partner with service providers and storage hardware/software vendors to define solution configurations that leverage the latest capabilities and provide scalable, secure, and reliable operations.
Collaborate with other Diamanti architects to provide integrated storage solutions for managing "data at rest" and "data in motion" that are encountered in typically distributed cloud environments and software-defined data centers.
Troubleshoot complex storage performance issues with other Diamanti engineers to identify root causes and recommend solutions.
Interact with Product Management, Services, Presales, and customers and provide technical solutions and architectural guidance.
Code and guide other team members technically to maintain high coding standards.
What we're looking for:
Qualifications:
15+ years of experience in storage software development (C/C++) in Unix/Linux based environments.
B.Tech/master's degree in computer science or equivalent.
In-depth understanding of storage virtualization, data path, and internals like Snapshot, Mirroring, DR, Backups etc.
Prior development experience in the storage domain at Volume manager or File system level
Clustered and Distributed storage management, understanding of storage protocols like iSCSI/NFS/NVMe/NVMeoF a plus.
Understanding of under-the-hood working of Kubernetes including CSI drivers, CRs, CRDs etc.
Hands-on experience with k8s, docker or other container runtimes.
In-depth understanding of data structures and algorithms.
Experience in designing highly distributed applications at scale.
Excellent communication skills.
Demonstrated technical leadership; an engineer at heart with an innate desire to make an impact.
Experience leading and mentoring technical team members.
Most importantly, passionate about software!
Preferred Additional Skills
5+ years of experience as a principal engineer or technical architect.
Programming experience in GoLang.
Experience in cloud-based Kubernetes Engines like GKE (Google), Amazon EKS or Azure's AKS.
Experience in extending Kubernetes using custom controllers/schedulers.
Storage and application encryption experience.
Building microservices-based applications.
Strong experience is building scalable SaaS products.
Experience in hiring and onboarding a team of Developers and SDET.
Diamanti, Inc. is an equal opportunity employer committed to diversity in the workplace and does not discriminate against any employee or applicant for employment because of race, color, sex, pregnancy, religion, national origin, ethnicity, citizenship, sexual orientation, gender identity, age, marital status, disability, genetic information, military status, protected veteran status or any other factor protected by applicable federal, state or local laws. Diamanti, Inc. complies with all applicable state, federal and local laws, regulations and ordinances prohibiting discrimination in the places where we operate.